Posted Friday, February 17th 2017 @ 10am by Hannity.com Staff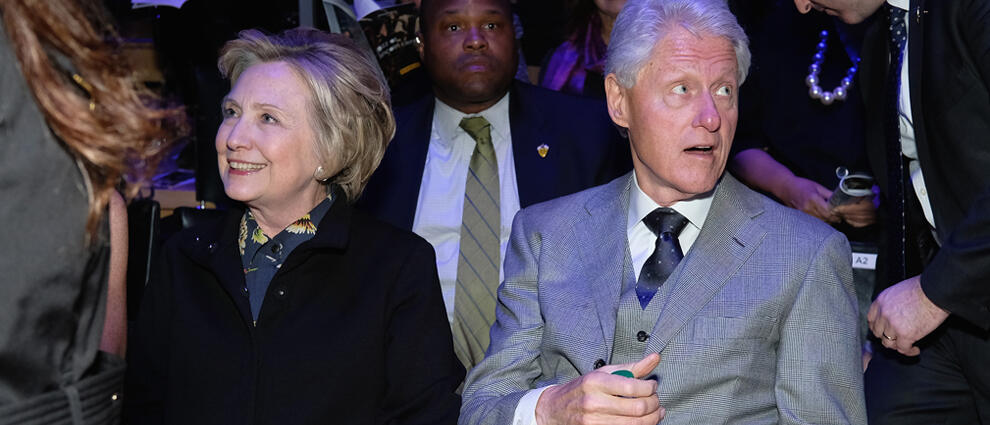 During his marathon press conference on Thursday afternoon, President Donald Trump lashed out at the media for it's failure to adequately cover a 2015 bombshell report about then-Secretary of State Hillary Clinton. The report in question suggested that Secretary Clinton allowed 20% of the United States's Uranium production capacity to be acquired by Russian interests while at the same time millions of dollars in cash flowed not only to the Clinton foundation, but also directly into the pockets of Bill and Hillary.
"We had Hillary Clinton give Russia 20 percent of the uranium in our country," Trump said during aThursday's press conference. "You know what uranium is, right? It's a thing called nuclear weapons and other things. Like lots of things are done with uranium, including some bad things."
The story to which Trump was referring was originally reported on by The New York Times. However, as with most stories that were unflattering to Mrs. Clinton, the media quickly lost interest.
In a 2015 article entitled "Cash Flowed to Clinton Foundation Amid Russian Uranium Deal", the Times noted that the U.S. State Department under Secretary Clinton signed off on a deal that allowed the the state-owned Russian atomic energy corporation known as Rosatom to acquire a Canadian-based uranium mining company called "Uranium One."
The Times wrote:
Beyond mines in Kazakhstan that are among the most lucrative in the world, the sale gave the Russians control of one-fifth of all uranium production capacity in the United States. Since uranium is considered a strategic asset, with implications for national security, the deal had to be approved by a committee composed of representatives from a number of United States government agencies. Among the agencies that eventually signed off was the State Department, then headed by Mr. Clinton's wife,

Hillary Rodham Clinton

.
As the Russians gradually assumed control of Uranium One in three separate transactions from 2009 to 2013, Canadian records show, a flow of cash made its way to the Clinton Foundation. Uranium One's chairman used his family foundation to make four donations totaling $2.35 million. Those contributions were not publicly disclosed by the Clintons, despite an agreement Mrs. Clinton had struck with the Obama White House to publicly identify all donors. Other people with ties to the company made donations as well.
And shortly after the Russians announced their intention to acquire a majority stake in Uranium One, Mr. Clinton received $500,000 for a Moscow speech from a Russian investment bank with links to the Kremlin that was promoting Uranium One stock.
To recap: Hillary Clinton's State Department approved a deal that handed over 20% of all uranium production capacity in the United States to the Russian state, while at the same time Clinton's
personal interests
received close to $3 million from Moscow and the chairman of Uranium One.
Trump was certainly wrong about one thing: the scandal isn't that Secretary Clinton gave away U.S. uranium production capacity..it's that she potentially soldit.